Beach Getaways from NYC
A good getaway during summer is always refreshing. Beaches are a good option in NYC and the closer the beach, the better. A good number of them is accessible through public transportation and are close enough to make it a day trip. Let us have a look at some of the best local beach getaways to make your summer fun.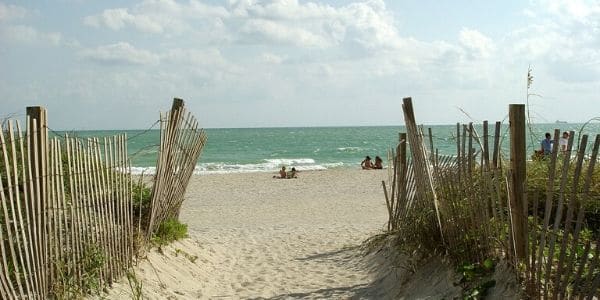 Asbury Park
If you are looking for a place to enjoy with your family in New Jersey, Asbury Park is an awesome pick. Once there, you can swim, but only when a lifeguard is on duty, catch a show, boardwalk or even shop. The beach destination is not short of games as there are a mini-golf course and video games.
Grab some snacks at Cookman Creamery to add some thrill in your day out. In the evening, you can stop by the MOGO Korean Infusion Tacos or Frank's Deli & Restaurant for breathe taking diner.
The beach charges $ 5 Monday through Friday for its entry pass. If you are visiting on a weekend or holiday, you will pay $7. Children below 12 years, veterans, persons with disabilities and active military do not pay the entry pass.
Getting to Asbury Park takes approximately 1hr 45 mins by train. Tickets cost start around $16.25 per person one way. Explore your options on NJ Transit using it's trip planner.

Coney Island
It is among the most popular beaches in NYC. So it is not surprising to find it very busy as people stream there to enjoy the amusement parks. Others fun activities include carnival games, walking on the boardwalk, enjoying the aquarium. Coney Island also holds contests such as the anticipated Mermaid Parade.
Get some delicious hot dogs from Nathan's Famous to remain energized during your visit. Other than snacks, you can decide to take diner at Gargiulos or Ruby's Bar & Grill to wind up your day in style.
Entering Coney Island is free for the public.
A train will take you to the beach. Use D, F, N or Q trains for your trip. You can also use B, which will have you board a bus since it does not take you to the beach directly.
Orchard Beach
The beach is located in the Bronx and open to the public. If you call it Orchard beach, most people will be happy to let you know that it is also called "the Riviera of New York". At the beach, you have endless activities, including barbeque, which is allowed! However, you have to use the spaces allocated for barbeques. Whether you want to play basketball, handball, volleyball, golf, hockey or tennis, the beach has it for you.
There are cool joints to hang out, and Wi-Fi access is available. You can take your dog with you provided you follow the park's guidelines.
There is no entrance fee at Orchard beach. Amazing!
If you are not having a barbeque, try Fielder's Choice Ice Cream. You will love their snacks as you enjoy your day at the beach. For dinner, consider Jumpin Jakes Seafood Cafe or Landmark and have a list of mouth-watering menus.
Getting to the Orchard beach is train is possible by taking the 6 train to Pelham Bay Station. For bus service, you can use BX12 and BX5 buses to transport you to Orchard beach.
Are you planning to visit a beach in NYC for your summer? These beaches can be an excellent choice if you do not know where to start. Your location can be handy when deciding which among these beaches will work for you. Do not forget to read each beach's guidelines before visiting. Remember to take selfies for the memories and have fun!