Holding costs, with relation to real estate, are all the costs of keeping a property up and running while not using it. These costs can be calculated on properties for sale or for rent.
In the for sale instance, holding costs typically apply when the property for sale is vacant or if the seller is moving on to a property that is less costly to use.
Having an understanding of your holding costs while selling your property can give you perspective on how good an offer is. If offers are scarce then it might help knowing what sticking around will cost you, versus taking a lower offer than you originally expected.
When looking at investment properties holding costs are a vital part in calculating your ROI (return on investment). Whether it is a property that you are buying to hold and rent or fix and resell, holding cost can mount up and consum your profits if they are not taking into consideration upfront. The list below covers categories of holding costs.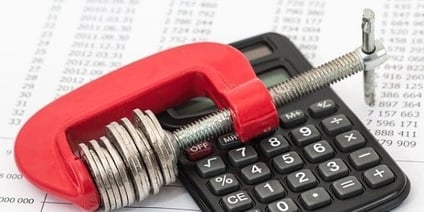 Holding costs to consider:
Mortgage
Taxes
Utilities
Insurance
Maintenance
Licensing
Common charges (HOA or Maintenance in a Co-op)
Cleaning
Marketing fees
Repairs
Renovations
Commercial real estate properties can at times be the most cumbersome with respect to holding costs. The amount of time a property is vacant in the commercial world tends to be much longer than residential properties. Many times these properties require more inspections and special permits to obtain a CCO (certificate of continuing occupancy). It is common for renovations to be time consuming and expensive when preparing commercial properties for the next occupant. When it comes to renting commercial spaces, landlords often allow the incoming tenant a negotiated number of months rent free to renovate. In those cases the tenant will usually be responsible for the rest of the properties expenses such as, utilities and property taxes. This is known as a triple net lease.
Think of investing or doing better with what you started? Click below and let me know what I can do to help.