Buying a home is one of the most complicated purchases for most people. It's not an everyday purchase and that's what makes it so complex. Laws that guide the sale of real estate are constantly evolving. Working with the right team of experts will make a difference in your experience. Buying a dream home should be a dream, not a nightmare. Here's a list of what you'll need: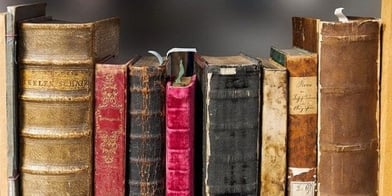 Cash or borrowing money through a lender is the first item on everyone's checklist. If you're in a financial position to pay all cash that's great. It may make sense to borrow money regardless, if the rates are low enough. If you're strapped for cash, and the downpayment is where you struggle, there are options. Some types of loans don't require much money. If you have an IRA (individual retirement account) there are some special circumstances where you can take money out for the use of buying a home.
Your CPA (certified public accountant) will be able to help you with current rules on borrowing money from your IRA. Know that your situation is unique, so find out if it is applicable. For first time home buyers, up to $50,000 can be taken out of your IRA penalty free toward the purchase of a new primary residence. Most retirement accounts will also allow you to borrow money for up to 60 days without penalty. If you're short 2-3 paychecks to meet the requirements of the bank and the purchase, this could be your solution. Your CPA will also come in handy for some documents that lenders will require. It's best to get in touch with yours and let them know you may need some help.
Time to view properties is a challenge for most people. It can be hard to take time off from work to see homes. Having a conversation with your employer in advance to get some time off is important. The best properties aren't waiting for your day off. Other buyers might have that edge on you if you're not prepared.
A real estate agent is your biggest asset when it comes to buying or selling a home. Great real estate agents have a phone book full of contacts that are useful to their clients. Agents in the business for at least 5 years will have vetted those contacts and know who to stay away from. Having a well connected real estate agent will get you the best of every professional listed below.
Attorneys are crucial in real estate transactions. It is vital to a real estate transaction and to the protection of the attorney's client that the attorney is focused on real estate. There's no room for a jack of all trades here.
Inspectors, where needed are great for buyers to see what issues might be coming down the road. There are so many mechanical, electrical, plumbing and structural items to look at. While a primary home inspector may not be an expert in each field, they serve as the first step to recommending the need for more specific inspectors.
Title companies are usually paired with the attorney you will hire. Most attorneys have title companies that they work with regularly. Regardless, the buyer can choose any title company they want to work with. Your real estate agent will know many title companies from working with various attorneys.
Insurance agents usually come near the end of the transaction. If a bank is part of the transaction it will require proof of insurance, paid in full for a year in advance, before closing. If you have an insurance agent you've work with you can continue to do so, otherwise your real estate agent will have names for you.