Looking for a new home is an adventure. Knowing how to buy a home takes some research. While most buyers will start their home search by going online and browsing, the real first step is to find out what you can afford. Understanding your affordability can be straightforward for some and tricky for others. Knowing your budget will save you time and frustration. The home buying process should be easy and comfortable.
There are a few steps involved in figuring out what you can afford. Some people like to educate themselves before talking to professionals. Others prefer to speak with professionals and then seek out validation on what they learned. Look at all of the links below to get a full picture of what you'll need to know.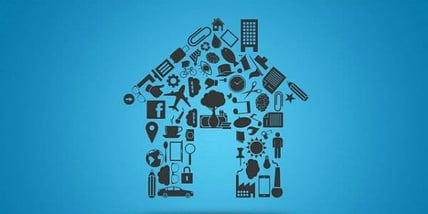 This Budget calculator is the best I've seen and will calculate your DTI (debt to income ratio). You'll need to know your DTI if you're purchasing a Co-op vs. a Condo or other type of home. If you need a loan you'll need an understanding of the types of loans available. Once you have an understanding of loans it's best to speak to a lender. Lenders, in most cases, will tell you what what price home you can afford in terms of purchase price. At this point they can issue a pre-approval letter. In my experience, the maximum monthly payment is more important to know since other monthly costs can vary greatly from property to property.
Start your search...
Using the approximate purchase price guidelines your lender gave you, you can start your property search and collect the following numbers on each property:
Purchase price
Property taxes
Insurance
Monthly HOA or Co-op maintenance if applicable
Then plug those numbers in a mortgage calculator and verify that the home is affordable. This process can be time consuming. Getting professional help with no out of pocket cost is the way to go. If you haven't already done so, find an agent that you feel comfortable with. You can also ask for a recommendation here.
Searching for a home can take some time. While doing so you may want to begin preparing yourself with what you need to buy a home.
You found your dream home, now what?
When you finally found it and it's time to make an offer. Knowing how to make an offer and what is customary will be helpful for first impressions. Each state has its unwritten rules about presenting offers. A local agent will be best to lean on for this since they will know what contingencies to include up front. Keep in mind that unless you're giving the seller what they are asking for quickly, your offer will likely not be accepted at first presentation.
Once your offer is accepted, the recommendation is to have an attorney ready to help with the contract and due diligence period. There are many nuances to purchasing real estate and having an attorney that focuses on real estate transactions will benefit your deal greatly.
Your in a binding contract, what's left to do?
If the excitement of owning a new home hasn't hit you yet then it will soon. Buyers that feel the need to have the home inspected will do so at this point. Inspections are typically one of the contingencies to satisfy among others. Depending on the contract the buyer will be nearing the deadline to pay the entire or balance of the earnest money deposit. If the buyer is taking out a loan their focus should be on satisfying the lender in order to obtain the commitment letter. Commitment letters will be issued once the buyer and property meet all requirements. Properties must appraise to satisfy the lender. There may be other items and those are case by case. The only item left on the seller side, unless otherwise negotiated, besides providing clear title is to convey a CO or CCO. On the day of the closing buyers will do a final walkthrough to make sure nothing has happened to the property that is alarming since their last visit. Finally, all that is left is meet at the closing table and sign lots of papers. Each respective attorney will explain what is being signed to their client during the closing.